Dr. Poonam Singh
Gen. Sec Yog Manthan
Dr. Poonam (Doctorate of Philosophy) started practicing Yoga since 2006 after getting her father in law's inspiration and motivation.
The physical and mental health benefits that she has experienced through Yoga have been rewarding and life changing. With an aim to bring those to other people also she registered institute Yog Manthan in 2011. Using Yoga as mean to serve the society. Woman empowerment, unprivileged children development, Senior Citizens health care are some of her focus areas.
TRAININGS FROM STALWARTS OF YOGA COMMUNITY
Patanjali Yogpeeth Haridwar
Jain Vishwa Bharti University
National Institute Of Ayurveda Jaipur
Yoga Institute Santacruz Mumbai
Morarji Desai Institute
Ayurveda Training from Red cross Society
Krishnamacharya Yog Mandiram, Art of Living
Svyasa Banglore
Iyengar Yoga from BKS Yogashala (Malaysia) Sri S.Nandakumar ji direct Disciple of Sri B.KS. Iyengar Ji)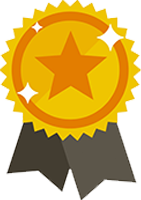 YOGA RELATED TEACHING EXPERIENCE
 Workshops/Lectures/Seminars
Rajasthan Yog Parishad
High Court & Supreme Court Delhi
PAC Women Battalion
1 Air Force Signals Regiment
Delhi Police
IIT Delhi
Airport Authorities of India,
Indian Oil
Sangeet Natak Academy
Corporates like American Express
Reputed Public & Government schools and University like Lovely Public School East Delhi, Global School University, lalit Mahajan School Vasant Vihar, Amity International School, Rayon International School Mayur Vihar etc.
Prenatal Yoga consultant in "Virtue Baby Program" & reputed Hospitals
Worked with Max Hospitals South Delhi, Max Noida, Max Pitampura, Saket city Hospitals & various hospital from West Delhi. Rock land hospital in Gurugram Manesar.
CCRYN (The Central Council for Research in Yoga & Naturopathy is an autonomous body under Department of AYUSH, Ministry of Health and Family Welfare)
Tourism Ministry of India.
Under Prime Minister's call and slogan "Beti Bacho Beti Padhao" free Yoga camps were conducted in MCD schools of ward 221& 222.
Under Prime Minister's Diabetes drive in the month of October diabetes awareness camps were conducted in different part of Delhi incorporated by Ayurveda, acupressure and Yoga.
Published articles in health magazines and newspapers.
Presented paper at "Global Summit on Make in India Transforming Human Resources and Strategic Development" at The National Institute for Entrepreneurship and Small Business Development, Noida
Provided career counselling to the whole nation via National Television Channel (Lok Sabha TV).
Live Programme on First International Yoga Day 21st June 2015 on INDIA TODAY Channel and on AAJ Tak Channel & India Today on 21st June 2016.
Judged many Yoga competitions at national school levels.
Live talks on yoga on All India Radio Station and NIOS community Radio.
One month Yoga training to Army Chief Dalbir Singh Suhag's wife 2016.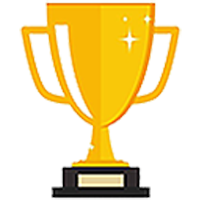 AWARDS & HONOURS
Prashshti Patra (for Yoga) from Digambar Jain Mahasamiti Rajasthan Anchal & Digambar Jain MahaSamiti Mahila Anchal Rajasthan 2019
"Women Excellence Award" by Women International Work on Women's day in field of Yoga & Meditation, 2015.
Honoured by Airport Authorities of India in 2016.
Awarded by Supreme Court Lawyers chamber lecture on Stress management 2016.
Honour from 1 Air Formation Signals Regiment in 2016 on 2nd International Day of Yoga.
Appreciation & honour by Medical fitness society, Max Hospital Noida.
"Certificate of Excellence" Award by Bihar Medical Association in Dec 24, 2014.
Appreciations by Hon'ble ministers Shri Mahesh Giri ji, Dr Harshvardhan ji & Medical Fitness Society for working on welfare and health of underprivileged children in 2017.
"Yoga Excellence Award" by Girls Degree College Uttar Pradesh November 2017.
Awarded from ex-Chief Minister Uttarakhand Shri Harish Rawat Ji for working on Yoga for De addiction 17 Dec, 2018 at Dehradun.